In September 1815 a London newspaper carried a report that one William Brown, an able seaman with more than a decade of service in the Royal Navy, "was a female African."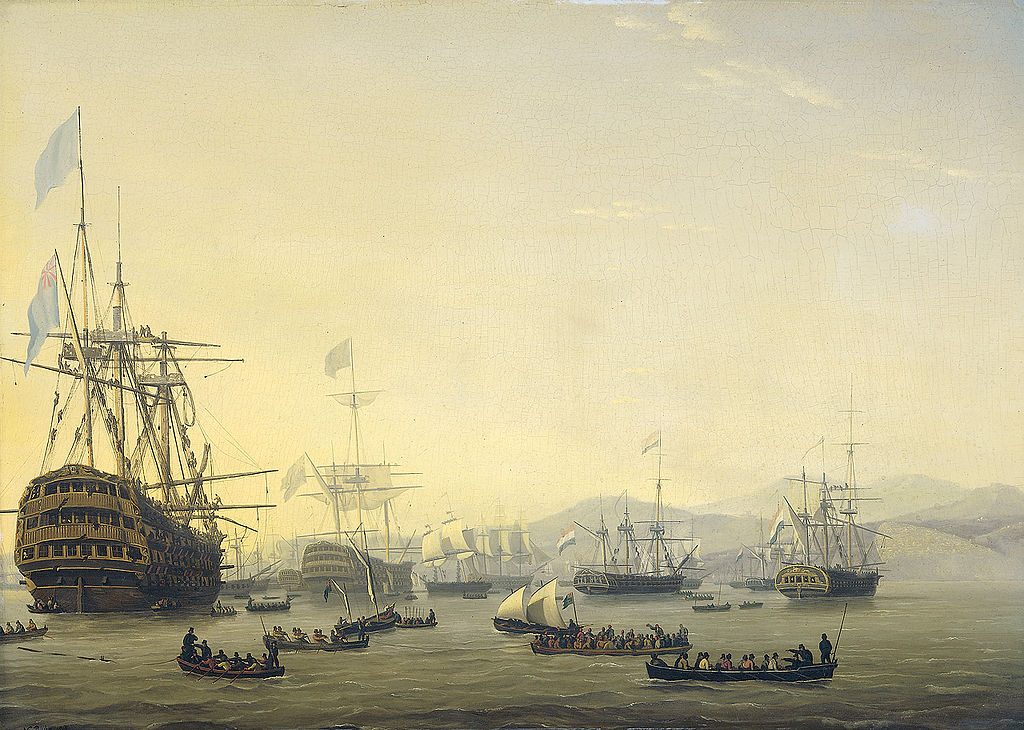 Her true name, sadly, is not known. Neither is the actual length of her service. She certainly was aboard HMS Queen Charlotte, a ship that had played a role in suppressing the African slave trade, possibly while Brown was among the crew. With 104 guns, Queen Charlotte belonged to the largest class of naval warships, impressive first rates capable of carrying nearly a thousand officers and crew.
Women disguising themselves as men and joining the crews of fighting ships was certainly unusual in 19th-century Britain, but not unprecedented. Brown's exact role remain unknown. Some scholars discount the newspaper report and believe that she served less than a month before her gender was discovered and she was discharged, as shown on the Queen Charlotte's muster list. Others, like Suzanne J. Stark, believe that Brown had successfully served for many years, eventually earning an appointment as "captain of the foretop" – and even re-enlisted after her discharge.
While interpretations differ, one thing is clear: William Brown is the first known black woman to serve in the Royal Navy. I like to imagine that she had a longer tenure on the Queen Charlotte as the ship sailed along the African coast, and that maybe Brown herself witnessed the capture of slave ships and had a hand in the liberation of their human cargo. Perhaps someday we will know.
Sources:
Female Tars: Women Aboard Ship in the Age of Sail, Suzanne J. Stark. Naval Institute Press, 1996.
Wikipedia contributors, "William Brown (sailor)," Wikipedia, The Free Encyclopedia, https://en.wikipedia.org/w/index.php?title=William_Brown_(sailor)&oldid=706936213 (accessed February 28, 2017).