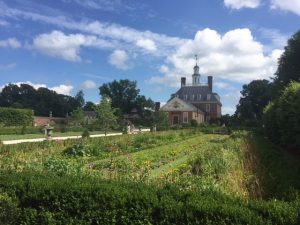 In July, I visited Colonial Williamsburg over Independence Day weekend. Given the roiled state of American politics, I hoped that taking a step back and looking at America's past might lend insights into how to navigate today's turmoil.
But how we choose to remember the past is just as telling as the facts themselves. What gets commemorated? What is left out of the story, and why? Whose stories are being told, and whose are not?
Read more about my visit: Colonial Williamsburg, Where the Past Shines Light on the Present, at World Travelers Today.