Think of London and think of Big Ben, red telephone booths, Westminster Abbey, Buckingham Palace, the Tower of London. Or perhaps Claridge's Hotel, Harrod's, Hyde Park, and bespoke shops along Savile Road. Or there are the theaters, Notting Hill, Piccadilly, Carnaby Street, and the Beatles, and Wembley Arena. London is a shapeshifter, offering a seemingly infinite number of incarnations – just which city will you experience?
No matter how many times I visit, London always finds a way to surprise me. Many of my favorite places are those I found by accident.
The Crypt of St Martin in the Field
The Church of St. Martin in the Field is hard to miss, sitting smack in the midst of Trafalgar Square and within a stone's throw of the National Gallery and National Portrait Gallery. Both are well worth a visit. The church, however, contains a crypt which, in the midst of bustling, modern London, seems to offer a portal back into another world. Memorial tablets cover the walls and floor. The walls are hewn stone and brick, and you can easily read the names of the dead. A tiny café offers coffee, snacks and sandwiches – some nights, jazz musicians perform in the centuries-old space. I love it because instead of burying history, St. Martin in the Fields embraces it, build on it, and keeps both old and new alive.
The Thames
Where would London be without the River Thames? The Thames helped to give birth to London, offering the city a gateway to the sea – and in time, the world. A morning jog alongside the river, with the Houses of Parliament and Lambeth Palace visible in the distance, took me away from the crowds and showed me an experience of the city I could have found in no other way.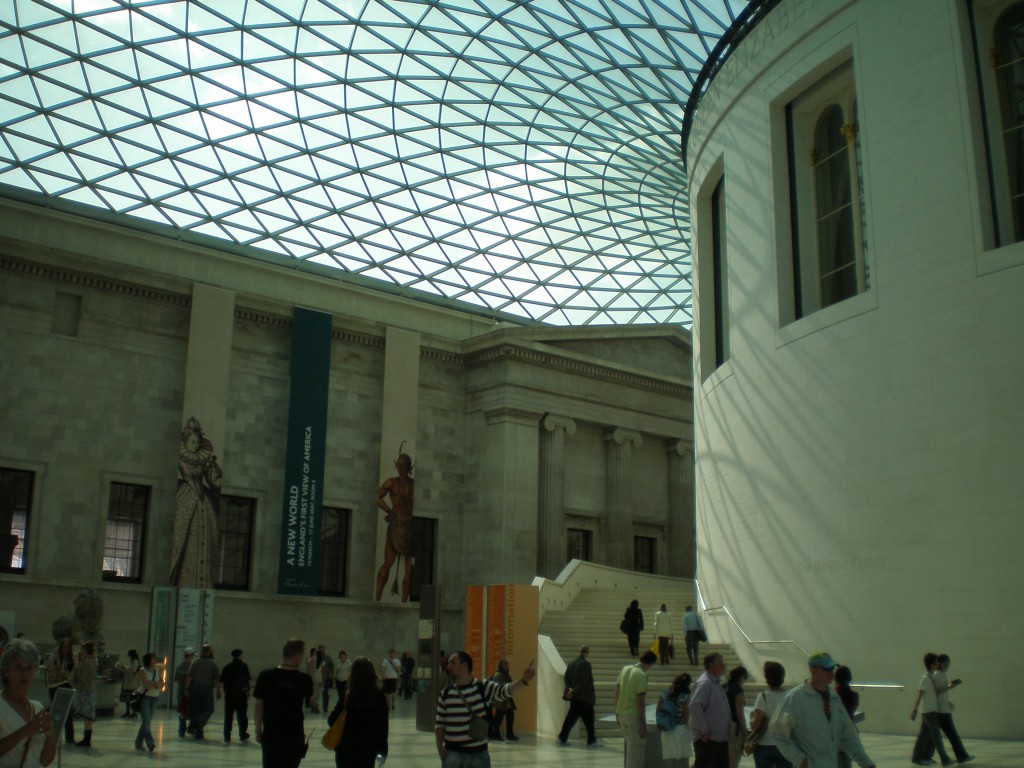 Chic Bloomsbury, once the haunt of Virginia Woolf and others in the "Bloomsbury Group," offers a glimpse of London at its loveliest and most refined. The neighborhood is home to the British Museum, and its proximity to the university creates an intellectual vibe. Bookstores are still in plentiful supply, and my shelves are home to happy treasures found here – one shop even allowed me to climb a ladder to reach a particularly tantalizing title! Russell Square gives residents and tourists alike a taste of nature; bring a lunch and take in the fountains, and don't be surprised if the squirrels approach you for a treat.
St. James Park runs up to the gates of Buckingham Palace, so if you're stopping by Buckingham, you're stopping by St. James as well. From March to October, you can rest your weary feet by plopping into a deck chair. (Rented for a small fee – the service is also available in many other royal parks.) It's relaxing. It's lovely. For 8 quid, you can sit in the chair for an entire day. But why would you want to? It's London, and the city beckons.
Back in Bloomsbury, the Founding Museum is one of London's most poignant attractions. A small group of philanthropists established the Foundling Hospital in 1739 to care for abandoned children and the children of parents who were unable to care for them. The painter William Hogarth and composer George Frederick Handel played fascinating roles in supporting this institution. Most of these babies were given new names, and trained for servitude or military service. Mothers often surrendered a trinket or token along with their child – sometimes a keepsake, sometimes an item with information about the child's father – for the purpose of identifying him or her should they be able to be reunited. You can still see some of these tokens today.