This week – October 12, to be precise – is Kate Cochrane's birthday (on the evidence of a greeting her husband sent to her in one of their many letters.) What better time to introduce the lady herself and some of her exploits?
A secret elopement. Intrigues in South America. A knife fight with a would-be assassin. Crawls across rope bridges in the Andes. A four-month sea voyage with a teething infant.
Such adventures, one might think, would make a woman famous, especially if she undertook them 200 years ago, when a woman's chances of attempting even one such feat were considerably more circumscribed. Kate Cochrane did them all.
I came across her accidentally – and admittedly, through reading about her husband. (Admiral Lord Thomas Cochrane served as a model for the literary exploits of Horatio Hornblower and Jack Aubrey, and several instances in the film Master and Commander were inspired by Thomas Cochrane's naval actions.)
Kate and Thomas' relationship likewise rarely lacked for dramatic flair. He was a dashing war hero, aged 37, of an illustrious but bankrupt Scottish family – and he would someday be an earl. Kate was approximately 20 years his junior, a beautiful orphan living in the care of her relatives. They chanced across each other in London, and Thomas was smitten. After multiple proposals and multiple refusals, Kate eventually agree to marry him. The couple hurried off to Scotland by coach and were wed in a hasty ceremony that Thomas tried, but failed, to keep secret from his family. When Thomas' father and uncle learned of the elopement, they withdrew a sizable inheritance. Kate went back to live with her aunt;  it was many months before the couple set up their own establishment and Thomas publicly acknowledged Kate as his wife.
From this rocky yet romantic start, Kate's adventures began. Little is known of her early life due to a dearth of historical records. It is uncertain what year she was born, although 1795 or 1796 seems likely, given that she was said to be 69 at the time of her death in January of 1865. She was born the daughter of Thomas Barnes. There is some ambiguity surrounding her mother; some sources identify her as Frances Corbett, while a number of Cochrane biographers speculate that Kate was illegitimate. Kate's father died while she was young, and she spent her later childhood and teen years being raised by relatives. She was living with a widowed aunt in a fashionable area of London when she met Thomas.
After their elopement, Kate and Thomas eventually set up house together and soon welcomed the birth of the first of their six children. It was a difficult birth for Kate – she had been gravely ill with scarlet fever, and her survival and the child's were in question. But Kate, not yet twenty, came through the ordeal, and the little boy, christened Thomas Barnes Cochrane, lived as well.
Kate's troubles, however, were only beginning. Two months after the birth of the couple's son, Thomas was convicted in a financial scandal and sentenced to serve a term in the King's Bench Prison. He had had no commission for several years, and with the prize money he'd won in his earlier career not being replenished, Kate and the child were left in straitened circumstances. Kate visited Thomas as she could, and the couple exchanged regular letters. Upon his release, Thomas accepted an offer to lead the fledging Chilean Navy in the nation's fight for independence from Spain.
Kate set sail with Thomas for South American in early autumn of 1818, with four-year-old Tom and his infant brother Horace in tow. While Thomas waged audacious attacks on Spanish ships and fortifications, Kate traveled on horseback through the Andes, visiting Mayan ruins and paying visits to the regional gentry. On one of these occasions, she crawled across a rope bridge with the newest addition to the family, a daughter named Elizabeth, strapped to her chest.
The family kept a house in the port city of Valparaiso, as well as an estate in the Quintero Valley gifted to them from the Chilean government. While there, an assassin sent by the Spanish chanced upon Kate. The man threatened her with a knife, but Kate gamely held him off until her shouts brought some of the servants to her aid. There is some suggestion that Kate was more than a bystander to the revolution, and that she carried messages and dispatches on behalf of Bernardo O'Higgins, Chile's Supreme Director. However, the assassin was likely seeking information on Thomas' orders rather than attempting to thwart Kate's intrigues.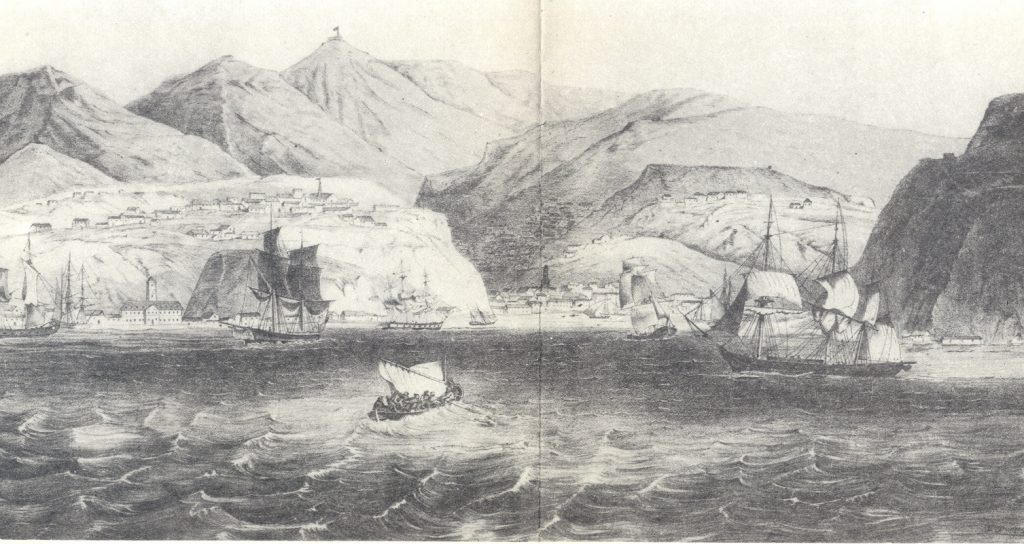 By the mid-1830s the family had returned to London. After several decades of unsuccessful attempts to persuade the Admiralty and the British crown to grant Thomas a pardon for his earlier conviction, Kate's efforts – which included personal meetings with the prime minister – eventually carried the day. Thomas had also inherited the title of 10th Earl of Dundonald, and Kate rose to the rank of countess. With the money from Thomas' exploits in South America, the family purchased an elegant villa, Hanover Lodge, in Regents Park. There Kate entertained in style, and for the first time in many, many years, the Cochranes had a settled residence where they could live in comfort.
Sadly, not all of their children survived to benefit from the family's improved circumstances. Little Elizabeth died in Chile around her first birthday, and Kate later lost another infant who was stillborn. Five children did live to adulthood: Tom, Horace, Arthur, Katherine Elizabeth (aka "Lizzie") and Ernest.
Disparities in age and temperament, which had previously strained the Cochrane's marriage, now led to irreconcilable differences that resulted in Kate living in France. The couple remained cordial – and never divorced – with Thomas sending financial support and paying occasional visits. They continued to exchange letters. When Thomas penned his autobiography late in life with the help of a ghostwriter, Kate's actions in South America feature in it, and he writes admiringly of his wife's courage.
Kate did not cross the Channel to attend her husband's funeral when Thomas died in 1860, though she spoke warmly of his memory afterwards. She spent her final years in the French seaside town of Boulogne-sur-Mer, suffering from bouts of ill health, and died in 1865. She is buried at St. Mary the Virgin, Kent, beneath a simple headstone. Thomas Cochrane was interred at Westminster Abbey.
With a larger-than-life figure like Thomas Cochrane for a husband – radical MP, eventual Earl of Dundonald, and contemporary of men such as Napoleon and Lord Nelson  – it is understandable, though unfortunate, that Kate's story had been subsumed within her husband's colorful career. Now at last, she is figuring as the heroine of her own story – The Admiral's Wife.
Sources:
Narrative of Services in the Liberation of Chili, Peru and Brazil, from Spanish and Portuguese Domination, Volume 1, by Thomas Cochrane, Tenth Earl of Dundonald. The Project Gutenberg eBook.
Cochrane: The Real Master and Commander, David Cordingly. Bloomsbury USA, 2007.
Cochrane: The Life and Exploits of a Fighting Captain, Robert Harvey. Carroll & Graf, 2000.
Correspondence. GD233: Cochrane Family, Earls of Dundonald (Dundonald Muniments.) National Records of Scotland.